Malaysia's Cold Chain Industry Guide
4 Factors Ignite Digital Transformation For F&B Business Owner
Challenges in Cold Chain Digital Transformation
March 7, 2022
Cold Chain Digital and Technologies Cold Chain Logistic Food and Beverage Food Supply Chain
Quick Read :
In today's business world, digital transformation is unquestionably necessary. IoT (internet of things) is one of the most significant transformations that has ever occurred. Malaysians began to use the internet not only for research but also for shopping. The food market has changed as a result of the growth of various internet platforms and the convenience of such applications.
Trending Opportunity 1: The Increased Usage of Smartphones
Trending Opportunity 2: The Growth of Frozen Food Transportation
Trending Opportunity 3: The Use of Digital Wallets
Trending Opportunity 4: Strong Online Presence and Direct-to-Customers (DTC) Sales
Compared to 3 years ago, fresh food players were not as active as now in the e-commerce market. Most fresh food players now have their own ecommerce footprint, whether on Facebook, their own website, platforms like Lazada, Shoppe, or even food delivery apps.
---
Trending Opportunity 1: The Increased Usage of Smartphones
Because of the COVID-19 outbreak, most people are now working from home or in self-quarantine. As a result, they prefer to buy food, beverages, and other necessities online. This has spiked up the usage in smartphones providing a boost to F&B sales worldwide on e-commerce platforms.
---
Did You Know ►
Since the pandemic started in year 2019 , an estimated 70 millions more online shoppers emerged from just Southeast Asia. The findings predicted that the number will continue to grow and reach 380 millions people by 2026.
►►►
---
Simply ask your friends around you how many online shopping applications they have in their mobile devices? They will have at least one out of many e-commerce platforms. Even older people are now doing their shopping online via Facebook Market and live streams where people do on the spot reviews and people can easily purchase them online. In fact, according to a research report, consumers around the world spent more on electronics last year as the pandemic boosted sales of computers, tablets, and gaming consoles.


Consumer electronics revenues increased by 7% last year to USD358.5 billion, with consumers buying new gadgets for work, learning, and play. This is a clear indication that e-commerce and online shopping is the way to go as we move forward with the pandemic.
---
– Interesting Fact –
"The region will be a growth market for at least the next 10 years as new verticals, industries and products emerge." Justin Hall , partner at Golden Gate Venture said in the report.
---
Since this trend isn't stopping anytime soon, what are some opportunities the F&B business owners can benefit from?
Trending Opportunity 2: The Growth of Frozen Food Transportation
With the advancement of technology and the expansion of the frozen food industry, more and more delivery services are becoming available at very competitive prices. This is a good opportunity for the fresh food industry because it lowers transportation costs and provides more options and flexibility. Options such as Lalamove and Grab are in high demand with flexible delivery services that deliver within a specific time limit without compromising the quality of the product. To help with growth, comprehensive cold chain facilities such as cold chain warehouses and cold truck services are expanding as well.
The growing demand for perishable foods such as ready-to-eat foods, milk and dairy products, and fruits and vegetables is expected to fuel the growth of the refrigerated goods trucking market as well. The global refrigerated goods market is expected to grow from $47.54 billion in 2020 to $50.02 billion in 2021. F&B companies will be looking to invest more into refrigerated transportations to upkeep with demands alongside technological advancements such as GPS tracking, temperature regulations and communication controls in the trucks.


With new real-time logistic tracking technology, consumers can track the status of their goods delivery at any time, which boosts consumer confidence and trust in online shopping. It is not only an opportunity for the food industry, but also for the supply chain and IT industries.
Trending Opportunity 3: The Use of Digital Wallets
It is expected that by 2025, more than one in two people will use mobile wallets to handle daily transactions. In Southeast Asia itself, there has already been a 25.5% compound annual growth rate and is expected to hit 311% in the next five years.
Digital wallets make online shopping more convenient for consumers, resulting in a more pleasant shopping experience. It will encourage more online purchases by consumers on a daily basis. It is also considered very safe as it requires stringent biometric authentications, whether it is a thumbprint or face recognition. This would undoubtedly benefit the entire food industry.
Trending Opportunity 4: Strong Online Presence and Direct-to-Customers (DTC) Sales
While the effects of COVID-19 will likely diminish over time, interest in e-commerce is likely to remain high and stay in trend over the next few years. Companies must now begin their online strategy in order to stay ahead of their competitors. E-commerce offers enormous opportunities for startups and established brands interested in online retail.
---
– Interesting Fact –
During the second quarter of 2020 , Walmart e-commerce sales increased by 97% as cusotmers refrained from in-store purchases and preferred deliveries and pick-ups.
Similar to Walmart , major companies around the world are experiencing an upwards trend in app-based odering , delivery options and emergence of restaurants and kitchens without actual physical footprints.
---
This also means F&B businesses can reduce cost on big spaces and rentals as they can utilise e-commerce platforms to run their operations. Other benefits include accuracy of operations, unlimited inventory and manageable quantity.
One other benefit from a strong e-commerce platform is the direction of Direct-to-Customer (DTC) sales. Consumers can directly make a purchase from manufacturers, boosting sales and brand loyalty. Selling directly is a low-cost way to develop an online shopping experience.
---
Fun Fact #
Nearly 46% of Chinese respondents in a study are already ordering grocery products online for home delivery ( compared to global 25%) , and more than (52%) are willing to purchase online in the future.
---
In Summary
F&B businesses should keep an eye out for the trending opportunities if they want to sustain and grow successfully. This is where retailers may need to consider combining old and new strategies. Now that they've begun to grasp the potential of digital service and customer experience, it's time to relook and adapt to better strategies.
Brands that can create an identity based on values and personal, emotional connections are more likely to appeal to the next generation of emerging consumers.
---
Need assistance? Click here to tell us what you are looking for.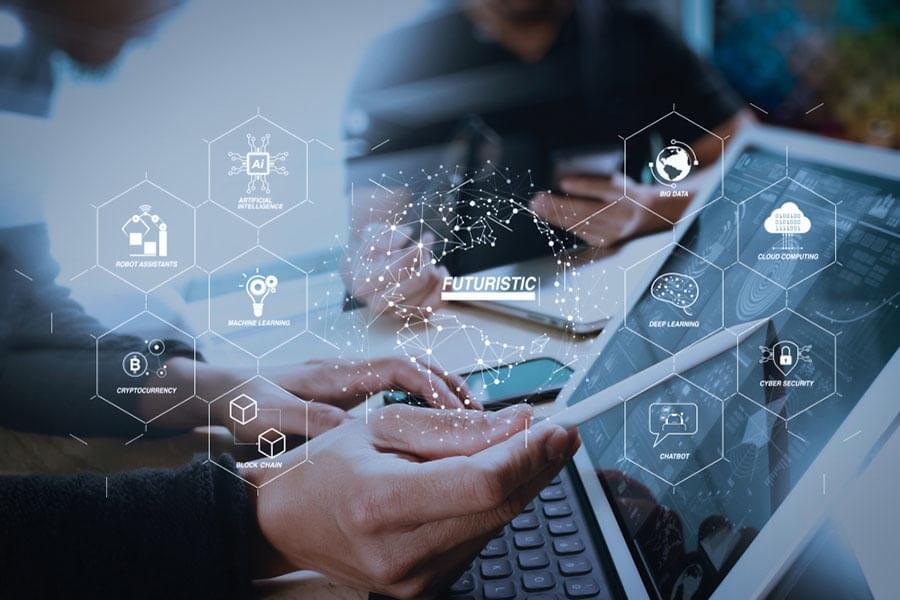 Challenges in Cold Chain Digital Transformation
Challenges in Cold Chain Digital Transformation
YOU MAY ALSO BE INTERESTED IN