Malaysia's Cold Chain Industry Guide
3 Coming Commercial Digital Strategy Frozen Food Business Must Know
Challenges in Cold Chain Digital Transformation
March 7, 2022
Cold Chain Digital and Technologies Cold Chain Logistic Food and Beverage Food Supply Chain
Quick Read :
Food is essential for consumer trust, global peace, and personal sustenance. COVID-19 is putting pressure on the development of resilient food systems. Furthermore, there has been a significant shift in customer demand to upkeep the changing trends of supply and demand challenges in the market.
It is not surprising that digital advancements today can improve the resiliency of food chains and their supply and assist in optimising outputs. These technology aids can help automate and facilitate remote working whilst providing transparency in operations.
Strategy 1 : Demand Prediction using Big Data
Strategy 2 : Digital Customer Experience
Strategy 3 : Use of Cloud Storage
One of the biggest challenges for Malaysian businesses today is the adaptation to the digital world. In the last year itself, Malaysia has been increasingly popular for hyperscale data centres (HDCs), with upcoming buildings specifically in Johor. More HDCs means more cold chain services are required such as building materials and temperature regulations. This can only mean the demand for more data storage.
The Malaysian government also recognises the importance of technology in all aspects of the business. As a result, Selangor's state budget for 2021 included an RM369 million allocation for digital infrastructure initiatives and programmes, accounting for nearly one-third of the state's development fund.
---
Demand Prediction using Big Data
Many businesses have learned from the COVID-19 pandemic. What businesses used to produce and supply may not be what consumers demand in today's world. Technology, in the form of big data, can help businesses analyse customer needs and purchasing behaviour. 86% of executives polled who had been in charge of predictive analytics campaigns for at least two years reported an increase in their return on investment as a result (ROI).
For example, through membership programmes, grocery stores can learn about their customers' purchasing habits. The marketing team will then analyse the collected data to determine the consumer's purchasing pattern in order to personalise promotion messages/emails to meet the needs of the consumer. At the same time, grocery stores will be able to use the collected data to run in-store and e-commerce promotions.


This way, cold chain logistics can then work with food companies to collect data and forecast demand. It will assist businesses in pre-planning and scheduling to avoid congestion or delivery delays. In addition, cold chain warehouse storage space can be planned and fully utilised. Long-term demand forecasting will also be able to reduce operational costs and improve shelf-life.
Digital Customer Experience
Consumer habits have changed as a result of digital technology, and consumers now want more information about the products they buy. Consumers are becoming more digitally savvy, and smart devices provide knowledge and allow for automation (personal data, searchers for choices, order management). According to Aberdeen Group research, businesses that provide a superior digital experience can expect a 15% increase in customer retention rates and a 6x increase in customer satisfaction.
Another change is the introduction of intelligent packing. This is propelling the packaging industry forward because it incorporates an intelligent (communication) aspect to traditional packaging, which communicates information to the consumer is in real-time as and when it senses, detects, or records any changes to the product. Intelligent food contact materials monitor the condition of packaged food or the surrounding environment, for instance by providing information on the freshness of the food too, making frozen food more attractive.
Use of Cloud Storage
Frozen food operations can take advantage of 'cloud' storage by adapting to cloud-based software to propel their businesses. The reduction in physical storage is one advantage of cloud computing. Instead of purchasing an abundance of stock, companies can utilise cloud storage to keep track of all purchases and only need to purchase when it's closer to finishing (real-time tracking). This not only reduces manpower costs but also increases efficiency. Another benefit of cloud storage is the ability to decrease initial capital investment. Most cloud solutions are available in a pay-as-you-go pricing model, which can reduce financial risk and allow employees to work anywhere at any given time, giving the company and its employees accessibility.


One big tool that has been heavily used over the last year and will continue to evolve and adapt is communication tools. Companies and businesses have been operating via Zoom calls, Google meetings and other relevant software to keep in touch and keep operations going. For instance, Zoom sales in the last three months of 2020 were up 370% compared to the same period in 2019, hitting $882.5m. Businesses should quickly take note of the benefits of online communication as it helps to save operating costs (no travel time and tasks get done quicker), prioritise safety and welfare of employees (no physical meetings) and increase accessibility (meeting anywhere, anytime) which can help with expansion to other businesses in other sectors.
---
Need assistance? Click here to tell us what you are looking for.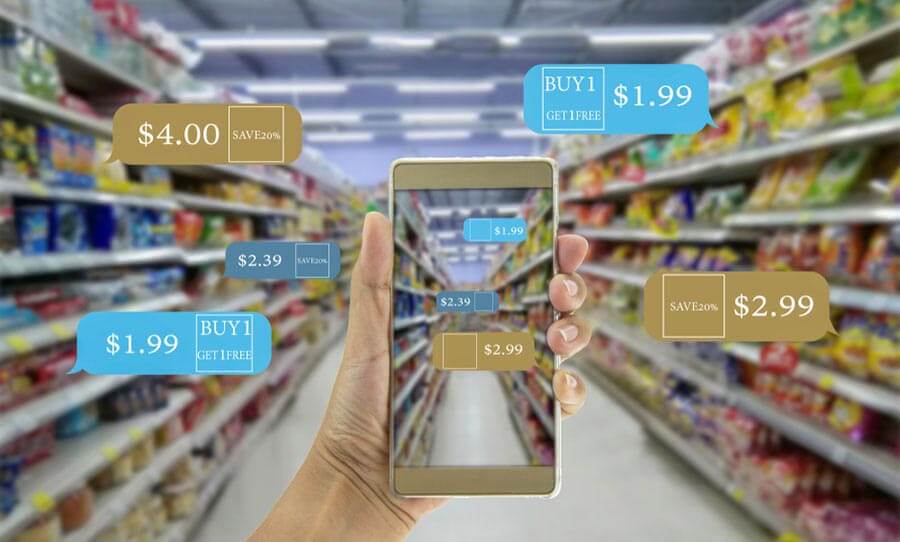 Challenges in Cold Chain Digital Transformation
YOU MAY ALSO BE INTERESTED IN