Malaysia's Cold Chain Industry Guide
4 Significance Cold Chain Services For Businesses
Cold Room And Cold Truck Related Services
March 7, 2022
Cold Chain Logistic Cold Chain Management Cold Room Food Supply Chain
Quick Read :
Cold chain logistics is an essential component of any business that delivers temperature-controlled goods, such as foods, beverages, pharmaceutical products and semiconductor materials.
Producing goods is only one side in the process for these businesses. On the other side, getting the goods delivered, and making sure they arrive on time and in good condition can be difficult.
When you think of the big picture, cold chain processes doesn't just start and end with transporting goods. Indeed, transportation has an impact on every stage of the supply chain, from appropriate storage to shipping to the end-user. These products must be kept at a constant, specific temperature or temperature range for the duration of their lifecycle. A temperature rise or fall during any supply-chain phase can be disastrous for the goods and your business.
Thus, what other cold chain services are available in the grand scheme of things?
Cold Storage Warehousing Services
Transportation of Frozen / Chilled Goods
Retail Frozen & Chill Display And Storage
Consumer Storage & Transportation on frozen / chilled products
---
1. Cold Storage Warehousing
A warehouse is not an unfamiliar term to many of us, as we use it to store goods and household materials. However, a cold storage warehouse is specifically designed and built to store various sorts of goods, including frozen and chilled food, pharmaceutical products such as the vaccine and other materials that require automation and involves technology.
To make up an efficient and operating cold storage warehouse, there are two key components required. They are the warehouse structure itself (size, material, environment) and the racking equipment inside. These elements make up the integral structure of the warehouse to keep the centre at an optimum temperature.
⇔ Coldberg's Tip & Guide ⇔
A good cold storage warehouse aims to maintain the quality of goods stored to either extend thier shelf-life or to stop it from spoilling. Generally, you should keep an eye on measurements in the warehouse such as :
Transparency and control
Smart receiving
Improved workforce productivity
Increased storage efficiency
Smart outbound processes
---
2. Transportation of Goods
When it comes to the aspect of transportation in the cold chain industry, there are several modes of transportation that can be seen. Whether it's on the road such as cold trucks, by air or on waters, these vehicles are designed to specifically transport goods from one point to another, all while maintaining the quality of their product.
For example, airlines transporting pharmaceuticals and vaccines isn't something entirely new, but with the pandemic looming, the speed and scale at which the Covid-19 vaccines must be delivered makes it a different process.
Several key components are necessary for the aeroplane when transporting the vaccines, such as time and temperature, alongside boarding, pickup and personnel involved. These are just some aspects transportation plays when it comes to cold chain management. A trustable mode of transportation will includes the usage of GPS which :
Allow real-time tracking when the transportation begins
Events alert of any occurencess (e.g: Delays, accidents, etc.)
Temperature and humidity monitoring , especially when travelling across states or countries.
3. Retail Display and Storage
Choosing the best retail storage and display, whether your business is an F&B outlet, catering business or supermarket is extremely important if you want to showcase your goods as fresh, delicious and safe as possible.
There are several reasons why cold chain offers retail storage and display solutions.
To avoid cross-contamination
It is critical that cooked and raw products are never stored next to or on top of each other. Even with adequate packaging, there is still a risk of cross-contamination, which should be avoided at all costs. This is especially important in refrigerated containers, where produce is stored at a lower temperature and thus more susceptible to leakage and bacterial growth. Along with this, keep in mind that fruits, vegetables, and meat products can all have drastically different cold storage temperatures and should not be packed together in the same unit.
Ever wonder how some of the supermarkets are arranged when you are planning to buy stuff? When storing and unpacking produce, it is critical to clearly display 'best before' labels and to follow a good stock rotation procedure. This reduces waste and ensures that the products with the shortest shelf life are processed first.
To prevent stacking pallets.
Regardless of the product, all produce should be stacked in such a way that cold air can circulate freely – double stacking should be avoided at all costs. Failure to do so will result in a longer freezing or cooling time and may hasten bacterial growth. Tightly packed goods can also reduce food shelf life, resulting in a loss of profit.
4. Consumer Storage & Transportation
As a consumer of daily necessities such as vitamins and food, can you think of examples of cold chain services you have at home or when you're travelling from one point to another?
Some quick answers are :
Refrigerators
Freezer to store frozen goods ( E.g: poultry , seafood)
Thermos
Cooler boxes
Plastic containers
These are actually considered cold chain supplies that you have at home, and without you realising it, helps keep your goods safe, clean and in quality. While businesses and companies utilise cold chain services to store, transport and process goods, consumers like ourselves are also part of the ecosystem of using our own storage and transportation services.
Knowing what goods to place in specific storage can help extend their shelf-life and quality. With an increasing number of units and varieties of processed foods, product quality is taking centre stage. While most companies maintain food safety and quality during manufacturing, it is equally important to maintain food safety and quality during consuming and storage so that the signature taste and quality that was maintained during manufacturing can be enjoyed.
It all boils down to being concerned about the safety and quality of your products during transportation, storage and usage.
---
Need assistance? Click here to tell us what you are looking for.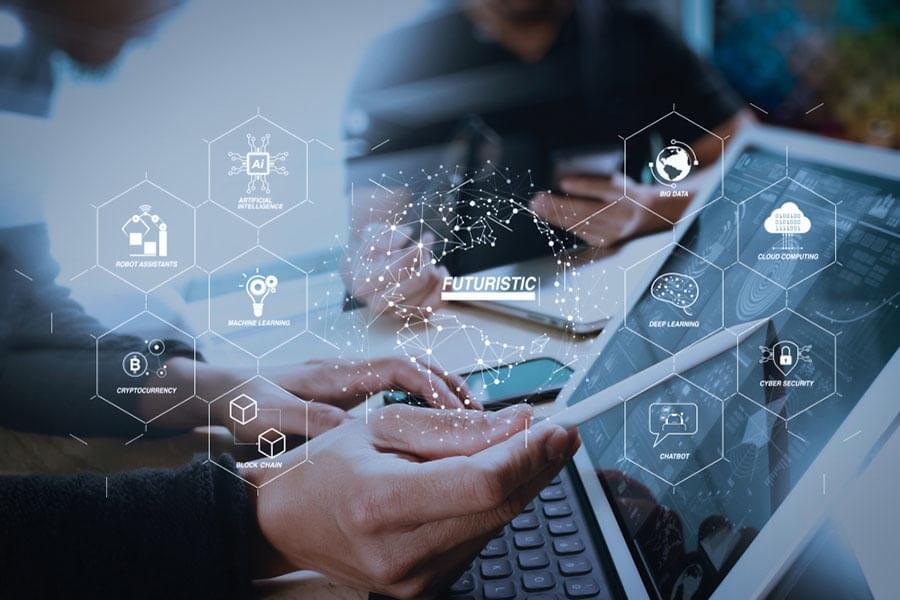 Challenges in Cold Chain Digital Transformation
YOU MAY ALSO BE INTERESTED IN