Malaysia's Cold Chain Industry Guide
5 Types of Storage Rooms For Cold Chain Facilities
Cold Room And Cold Truck Related Services
March 7, 2022
Automation Cold Room Food Supply Chain Logistic 4.0
Quick Read :
There are various rooms available in every warehouse facility. It is subject to the target audience of the warehousing business, whether the storage consists of dry goods storage, wet or frozen food storage, medical or pharmaceutical storage and others. All the storage room or space is subjected to the product and goods required temperature.. The article will summarize the type of rooms and its functions.
Freezer or Chiller Room
Air-Conditioned Room
Ante/Buffer Room
Loading Bay / Zone
On one hand, dry storage has no temperature requirement to store its goods but on the other hand, temperature is regulated for cold chain storages at a high level. Any instability of temperature might cause damage to the products.
Freezer or Chiller Room
Cold chain warehouses store and receive goods from a variety of sources, and they can be rented or used for personal reasons. The freezer and chiller room is considered the most important room in a cold chain warehouse. The Freezer Room primarily stores goods that must be kept at temperatures ranging from -15ºC to -50ºC, such as ice cream, nuggets, tuna fish, beef, and so on.
A chiller room, like a freezer room, is designed to lower and control the temperature of harvested food during the storage and transportation process. It typically operates between temperatures of between 0ºC and 4ºC. This is mostly used for storing fruits, dairy products, and other items.
I

Air-Conditioned Room
Not all food & beverages require a point of freezing or chilling in order to maintain their quality. There are several processes such as supercooling (decreasing the temperature of a food product just below its freezing point without ice formation) and super chilling (partial freezing of food at a temperature below its freezing point). These processes work well for syrup, juice , jam spread, fresh milk and others.
Ambient Storage
Ambient storage is when a product must be kept at room temperature. The average ambient temperature ranges from 15° to 25° C. Tinned foods and other shelf-stable products are examples of such products.
Processed, refrigerated foods are also considered ambient products because they can be safely stored and have a long shelf life. Milk is an example of this. Fresh milk must be kept cold, whereas processed milk (long life, condensed, evaporated) can be kept at room temperature.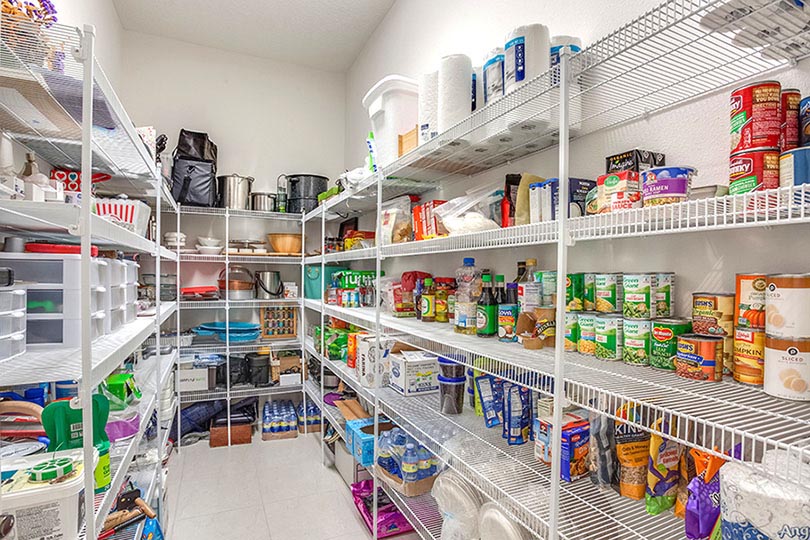 Ante/Buffer Room
An anteroom can be described as a small room that is entered before a larger room. The entrance hall in a house or the waiting room in a doctor's office, for example, could be considered "anterooms" because they are entered before the main, larger space.
The anteroom also serves as a warm-up chamber for stored produce, preventing it from becoming wet due to condensation during unloading for dispatch. This area is also being used as staging and pre loading arrangement.


Loading Bay/Zone
The loading bay is both the first and last station for all goods. Its purpose is to receive and dispatch warehousing operations in order to deliver finished goods to customers and/or distribution centres, whereas finished goods were delivered to customers and/or distribution centres.
In Summary
One can typically find most if not all types of rooms in the cold chain warehouse in a food processing plant. The food industry is extremely competitive. It is critical to have the right and good equipment in order to run a very good and efficient food business. Whether it's storing, transporting, processing or maintaining its product, we'd highly recommend you to click here to read more about how these rooms can benefit your cold chain business.
---
Need assistance? Click here to tell us what you are looking for.
YOU MAY ALSO BE INTERESTED IN