Malaysia's Cold Chain Industry Guide
Covid-19 Impact on Malaysia Food Supply Chain In Cold Supply Chain
Cold Chain Industry Overview
March 7, 2022
Cold Chain Logistic Cold Chain Management Cold Room Cold Truck Food and Beverage Food Supply Chain
Eat, Eat and Eat Again
The COVID-19 pandemic has put unprecedented strains on food and beverage supply chains, causing bottlenecks in farm labour, processing, transportation, and logistics, as well as significant shifts in demand.
The majority of these disruptions are the result of policies put in place to slow the spread of the virus. In the face of these stresses, food supply chains around the world have shown remarkable resilience. In Malaysia, we observed that grocery store shelves were replenished over time as stockpiling behaviour faded and supply chains responded to increased demand. The greatest threat to food security is not a lack of food, but rather a lack of access to food in the country.
Obstacles Encountered
COVID-19 has caused disruptions in the food processing industries, which have been impacted by social distancing rules, labour shortages due to illness, and lockdown measures to contain the virus's spread.
In confined spaces, such as packing plants for fruits and vegetables or meat processing facilities, necessary social distancing measures may reduce operational efficiency, and adequate employee protections are required. Many businesses have also reported high rates of employee absence, as evidenced by the MCO announcement in May 2021.
COVID-19, on the other hand, has resulted in a significant shift in consumer demand away from restaurants, food service, and other types of dining and toward food consumed at home, necessitating significant changes in food supply chain operations.
Importance of Cold Chain Facilities for Food & Beverages
The primary goal of using cold storage for food and beverages is to ensure goods transported from source to consumers are protected to maintain their quality.
For example, if you've seen a Nestle Ice Cream / Baskin Robbin cold truck on the road, it's designed to keep and store ice cream at an ideal temperature until it arrives at a warehouse or store. When cold truck arrives at its destination, the ice cream is then put into a chiller fridge or freezer for storage to upkeep its quality until consumers are ready to purchase and enjoy it. This is a simple process of cold chain management from source to end-users.
Typically, cold chain management for food and beverages starts from storage, continues during cold truck transportation and even during display, it continues to play a crucial role to maintain the freshness and quality of goods. A good example of this flow is display freezers in places such as Village Grocer and markets.
Positive Outcomes
While there have clearly been stresses and issues, the developed world's food supply chains have demonstrated remarkable robustness and resilience in the face of COVID-19.
As consumers reduced the volume of food purchases after initial stockpiling (no more panic buying), and supply chains responded to the exceptional increase in demand, grocery store shelves have been replenished more quickly over time.
In addition, food processors and retailers took several steps to adapt to COVID-19. Firms that had invested in creating more visibility in their supply chain (and thus had a better understanding of the operation of their supply networks) seem to have fared better. Similarly, companies that had experience with other types of disruptions (such as those caused by floods) are better prepared.
Companies in the supply chain have also increased their use of new delivery methods such as online services and sales. Restaurants began to offer take-out and delivery, with some even offering grocery-like services.
Increasing Trend for Cold Storage Services
Price, demand, and capacity issues will continue to converge, particularly in the first quarter of 2021 and possibly into mid-year. As the industry deals with ongoing capacity shortages and cold rooms, demand for refrigerated trucks, cold bulk storage, and intermodal transportation remains high. Because there is insufficient capacity to transport cold food and beverages to keep up with the demand, more products will be overstored or not placed in temperature-regulated warehouses.
In 2021, there will also likely be more forward buying as retailers and consumers anticipate additional virus waves, which may lead warehouses to prepare for disruption by securing more space in the long term to stay in trend with the spike of cold chain storage demand in the Malaysia market.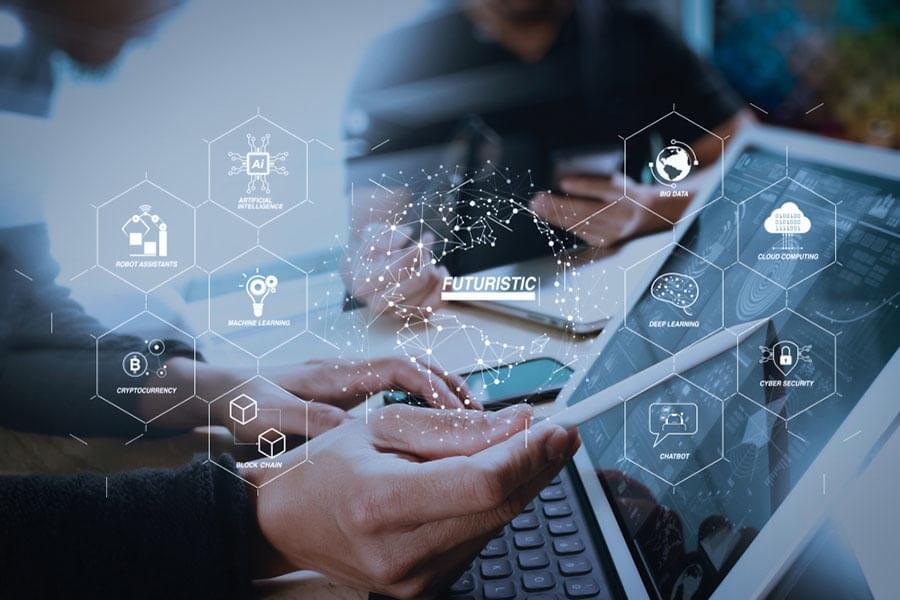 Challenges in Cold Chain Digital Transformation
YOU MAY ALSO BE INTERESTED IN