Malaysia's Cold Chain Industry Guide
4 Unsung Malaysian Heroes During the COVID-19 Pandemic
Cold Chain Industry Overview
April 18, 2022
Cold Chain Logistic Food and Beverage Food Supply Chain
While it is an undeniable fact that doctors and medical professionals are crucial in fighting against this pandemic, we must not forget about the contributions from Malaysia's very own unsung heroes during this pandemic.
They have braved through each wave presented by COVID-19, working, harder if not, to meet our society's daily needs and wants in a safe and secure manner.
Not All Superheroes Fly; Some Travel on Road
Malaysians have become increasingly reliant on eCommerce platforms to obtain their daily necessities, making it a boosted industry and heavy in demand. With greater demand for quick and dependable delivery, logistics plays an important role while we get to stay safely indoors.
We can see "pink pandas, green and yellow food bags, blue and red delivery vans" on the road every single day. These hardworking delivery personnel are risking their lives to ensure parcels are delivered to our doors timely. Their efforts during these unprecedented times shouldn't be taken for granted and these ordinary individuals who help deliver parcels are not nobodies, they are our unsung heroes.

Agricultural Heroes
Fresh food is essential for a healthy diet and having a healthy diet is exceptionally crucial in maintaining a strong immune system. Since the COVID-19 pandemic started, the whole country has gone into multiple waves of lockdown, and most businesses have been forced to close. However, access to fresh food hasn't been much impacted–they could still be purchased both online and in-person.
If you're wondering who is working behind the scenes to continuously make this happen, they are the farmers or agricultural heroes who are deemed essential workers who, as always, are working diligently to ensure food supply is maintained during this period of time.
"The threat of hunger is as real as the threat of COVID-19," said by the Department of Agriculture, the DA Secretary in the Philippines.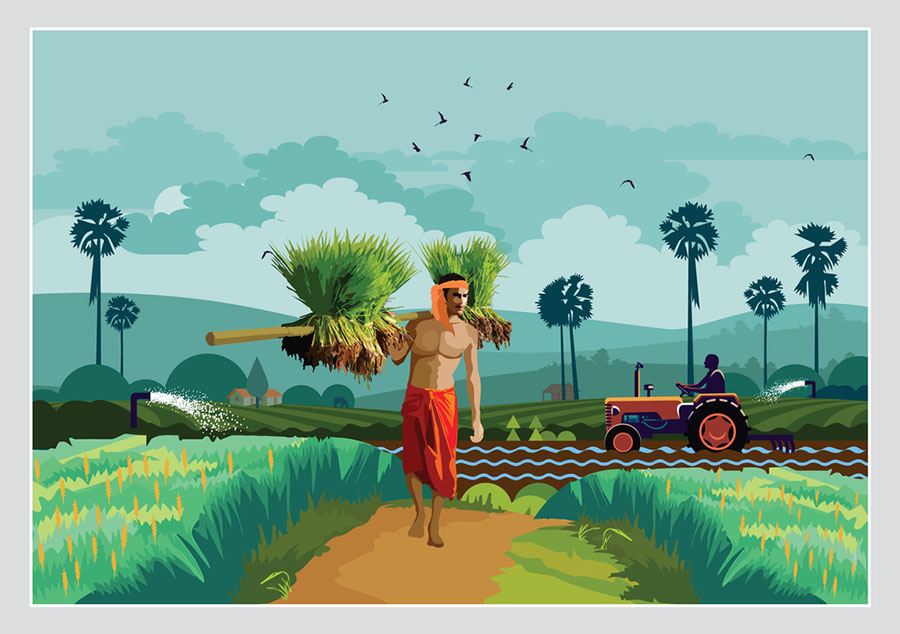 Manufacturers are Heroes Too
It is no surprise that Malaysia manufacturers grow stronger along with the looming pandemic. A forum report states that the COVID-19 crisis has impacted more than 75% of the world's manufacturing outputs. The challenges for all manufacturers are to survive the pandemic and ensure that operations can adapt to change any time and anywhere to meet the fast change of Malaysians' needs. Not only food manufacturers but both medical and medical equipment manufacturers' contributions are also deeply appreciated. Credits also go to all the manufacturers who support the supply chain to ensure businesses are well and running.
One good example of a manufacturing hero is the Gardenia bread company. Since the initiated lockdowns in Malaysia, Gardenia has been running at 60% labour capacity and yet, they are operating daily to deliver their products to all states in Malaysia. This displays one, if not, many other good efforts Malaysian manufacturers are working tirelessly to provide for the nation.
In Summary
While we appreciate the hard work that our medical frontliners are putting in every day to fight COVID-19, let us never forget those every day unsung frontliners around us. They are ordinary people just like us. Let us take this opportunity to show our gratitude to all these Malaysian heroes who have made our lives more "normal" in this challenging time.
Cold Room And Cold Truck Related Services
YOU MAY ALSO BE INTERESTED IN