Malaysia's Cold Chain Industry Guide
5 Key Reasons Why Food Businesses Need Cold Room
Cold Room And Cold Truck Related Services
April 20, 2022
Cold Chain Logistic Cold Chain Management Cold Room Food Supply Chain Sandwich Panel

What is a Cold Room?
A cold room is the largest type of refrigeration unit available, and it can be used in any kitchen setting or even outside. A cold room, as the name implies, is a room with a lower temperature than a normal room; however, this does not imply that it is comparable to a room with the windows open during a cold night. Instead, it is a unit designed to control its internal temperature with high-quality insulation in order to avoid unanticipated fluctuations in the cold room conditions.
Cold rooms are typically used in the hospitality and food industry or large households to store large amounts of food that would be impossible to store in a standard fridge. Known products that require refrigeration includes fruits, vegetables, seafood, and meat.
There are a variety of cold storage room options available, each with its own set of capacities, components, and design features, so it's best to seek professional, independent advice to determine which is best for your business operations, property, and use of indoor and outdoor space.
1. More space for your physical store
Cold rooms provide more storage space per square foot than traditional refrigerators or freezers.
If you are considering purchasing multiple fridges or freezers for long-term storage, one large cold room can provide you with more space.
An on-site or off-site cold room such as a freezing or chilling room also allows businesses to keep enough stock to cater to busier periods than usual, such as festive seasons and celebrations, and there is extra space to keep a wider variety of stock to trial new menus or products to expand your business horizons.
With e-commerce becoming in trend, there is an upward demand for industrial cold storage space. We have also seen more Malaysians prefer getting their groceries from home, thus more businesses will require a bigger space to increase its capacity. More space can lead to better organisation of goods and logistics.
2. Your goods can 'live' longer
It is critical to prevent any food deterioration in order to keep food at the highest quality possible, especially if you are running a food business. While it is important to preserve the taste of the food, its aroma, flavour, texture, colour, natural goodness, and vitamins can also be kept at utmost quality with a cold room.
The best way to accomplish this is to regulate the temperature, time, and humidity of the cooling process. A cold room is extremely versatile and can be easily adjusted to the most appropriate temperature and chilling method to ensure the standard and quality of food is maintained.
Different types of food require different levels of temperature, whether it's keeping them cold or freezing them. Check out this article for an ultimate guide for food temperature storage.
3. Food safety & quality is assured
Installing a commercial cold room is a far safer option than running multiple small chillers, refrigerators, and freezers at the same time.
Most food companies and or restaurants have to comply to FDA or local government regulations on food storage. There is a list of standards that can easily be followed with a cold room that can help you tick off the boxes when it comes to food safety and quality.
Here are some quick tips on food safety and quality using a cold room:
Stock only the types and amounts of food that can be stored properly to maintain quality and nutritive value

Maintain a clean refrigerator and freezer

Keep the refrigerator from becoming overcrowded

Arrange items so that cold air can freely circulate

Use freezer wrap, freezer-quality plastic bags, or aluminium foil over commercial wrap on meat and poultry that will be stored in the freezer for more than two months to reduce dehydration and quality loss
4. You can find your goods easier & faster
A cold room provides more space and is much easier to organise. Instead of reaching into a small fridge cluttered with ingredients and condiments, employees can step into a cold room to browse the shelves and find exactly what they need.
Having easy access to all ingredients will improve service efficiency and ensure customers are served more quickly.
Stock takes and food rotation monitoring are two of the least favourite jobs of food business owners, but if you stay on top of your organisation game, both of these jobs can turn into quick and easy tasks that take no time at all. A clean, well-organized modular cold room can completely eliminate this issue.
5. Clean storage environment
Food storage in a sanitary and hygienic environment is more important than ever in the COVID-19 pandemic. Cold rooms are easier to maintain than other refrigeration systems and, as a result, are more likely to be thoroughly cleaned.
Furthermore, the high ventilation of the airflow in walk-in coolers ensures that the air is kept clean. Dust, debris, bacteria, and viruses are trapped by the cooling vents and sucked from the air before food is prepared. This significantly reduces the likelihood that those who buy and consume it will become ill.
There are plenty of benefits of having a cold room, especially if you're in the food industry. Maintaining quality and longevity is more important now than ever thus you will definitely reap the benefits very quickly when having one in your business.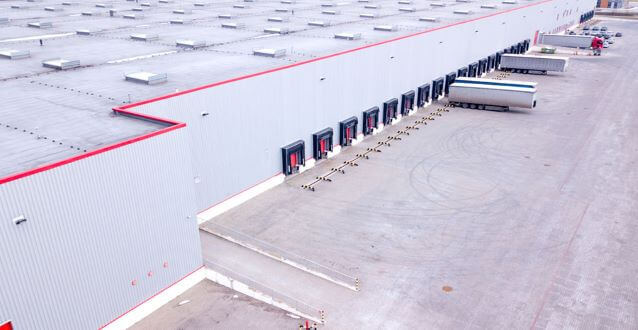 Cold Chain Industry Overview
Challenges in Cold Chain Digital Transformation
YOU MAY ALSO BE INTERESTED IN