Malaysia's Cold Chain Industry Guide
Automation Cold Chain Logistic Cold Chain Management Cold Chain Racking Logistic 4.0 Warehouse Management System
Having efficient and effective inventory management is crucial in warehouse operations today to streamline processes. It can be one of the many challenges warehouses face, but choosing the appropriate warehouse racking system can solve it.
When planning and installing a new rack in your warehouse, there are a few factors to consider. Getting some handy tips and guides will save you time and money while increasing your overall productivity.
1. Space and Storage Utilization
It's good to determine the size of the goods you keep on the rack. Hence, it'll be easier to organise and store the stock by delivery frequency, product size, and weight. Keep in mind that some pallets designs are specific industry applications. For example, use a heavy-duty shelving system to hold heavy goods when selecting a racking system.
Do consider the warehouse requirements as well. For instance, the floor should withstand all of the loads imposed by the storage racks. Next, ensure that your racking configuration allows adequate ceiling clearance to install sprinkler systems. These are all part of getting approval and licensing.
2. Type of Products
A good guide is to consider the types of goods you want to store in your warehouse. For example, a pharmaceutical warehouse would require a freezing environment, thus a consistent circulation of cold air. Due to its density and compact storage, it is advisable to use mobile or drive-in racking systems in such warehouses.
3. Type of Pallet and Pallet Size
There are several rack types and pallets to consider when choosing one for your warehouse. There isn't a one-size-fits-all pallet as it varies according to product types and warehouse size. The most common ones are selective rack, push back rack, pallet flow rack, drive-in rack, and drive-through rack.
---
Did You Know ►
Pallets are most commonly used in the food and beverage industries in North America, followed by the chemical and pharmaceutical industries, and finally, agriculture
►►►
---

4. Material Handling Equipment
It is critical to consider the type of equipment you will use when choosing a racking system. If installing specialised rack systems, such as drive-in or drive-through, you must consider forklift access. Install a racking system that will last even after frequent contact with equipment such as forklifts and trucks. Keep in mind that storing any bulk item or material on a pallet will almost certainly necessitate the use of a vehicle.
5. Warehouse Operation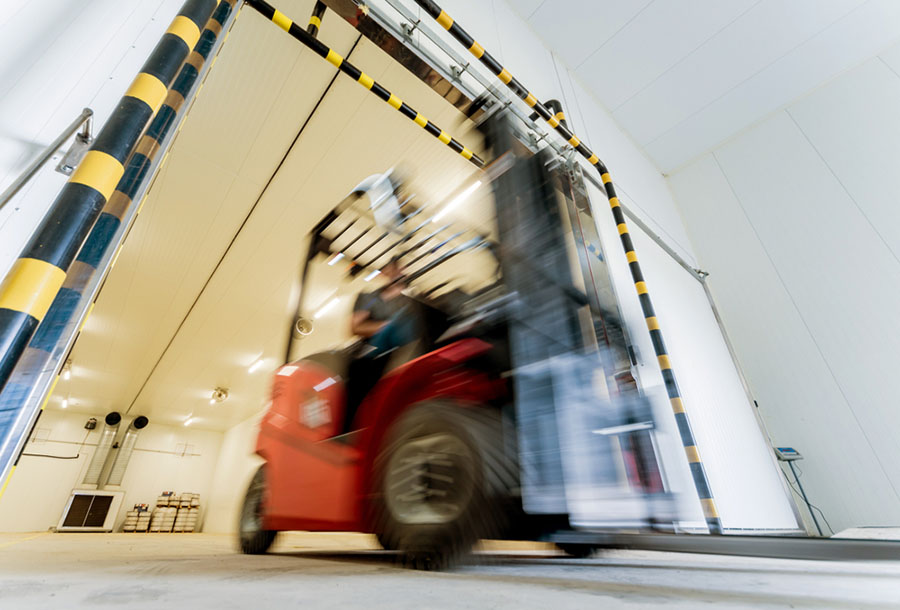 Product flow is crucial to the success of warehouse operations. First-in, first-out (FIFO) and last-in, first-out (LIFO) are the two most common warehouse product flow types (LIFO). For example, perishable products have a fast rotation due to their quality. Thus, understanding your warehouse operations helps in choosing the most appropriate racking system to minimize any losses and increase productivity.
In summary
Due to the wide variety of racking systems available on the market, choosing the right warehouse racking system can be difficult. Consider the factors mentioned above to help guide you. Remember, the right warehouse racking system will allow you to maximise your space for proper inventory management while also assisting in streamlining warehouse processes.
Leading Edge of Cold Chain Storage
YOU MAY ALSO BE INTERESTED IN