Malaysia's Cold Chain Industry Guide
Food and Beverage Food Certifications Food Supply Chain

What is HACCP?
An international standard that ensures a food vendor meets food safety standards is the HACCP (Hazard Analysis and Critical Control Point certification). The HACCP system examines food hazards, such as biological, chemical, and physical hazards.
It is in various facets of the food industry, including growing, harvesting, processing, manufacturing, distributing, merchandising, and food preparation. These processes are typically available in food processing plants, retail food stores and food service operations. Thus, HACCP plays a significant role in the above.
---
►►► Did You Know? ►►►
The seven HACCP principles are universally accepted by government agencies, trade associations, and the food industry worldwide
►►►
---
Juice, dairy and seafood businesses are commonly required to be HACCP certified. There is an auditing process on the business's site, service, processes, products and functions to apply for the HACCP certification.

Why is the HACCP Certification Important?
A properly functioning HACCP system is necessary for any entity involved in the food production business to be considered reputable and trade worthy. HACCP compliance is vital in some countries, such as the United States and European Union members. Furthermore, a well-functioning HACCP programme can prevent costly errors that can result in revenue loss and hurt consumers.
When to Apply for HACCP Certification?
Consider the nature of your businesses and the type of food industry of your operation. Check with your local organizations and government authorities whether it is necessary to be HACCP certified. Other food certificates may be more important to acquire before HACCP, so you should do your research.
How to Apply for HACCP Certification?
Before you begin the auditing process, you should have a complete audit plan. You then select a third-party certifying body to start the application process. The HACCP certification process has two components. The first stage is auditing the readiness, and the second stage is to verify the system's effectiveness.
Here are some quick tips during application:
Prepare in advance to submit all required documentation.

Include copies of internal audit paperwork, including management concerns, fixes, and reviews.

As nonconformity reports typically have a due date, respond to matters promptly with resolutions.

Wait to schedule a third-party audit until you're confident that everything is in order.
How Long is the Application Process?
HACCP audits typically take one to five days to complete, depending on the size of your organisation and the scope of the audit. It is critical not to schedule your external audit too soon. After passing your initial certification audit, you must also pass a surveillance audit that will take place over the next two years. our certification body may or may not notify you in advance of the surveillance audit. As a result, you must always keep your HACCP standards up to date.
In summary
Along with protecting your customers, products, and employees, HACCP certification can add significant value to your company. A good auditor will not only compare your HACCP plan to the relevant standard but also identify areas for improvement in your operations.
Challenges in Cold Chain Digital Transformation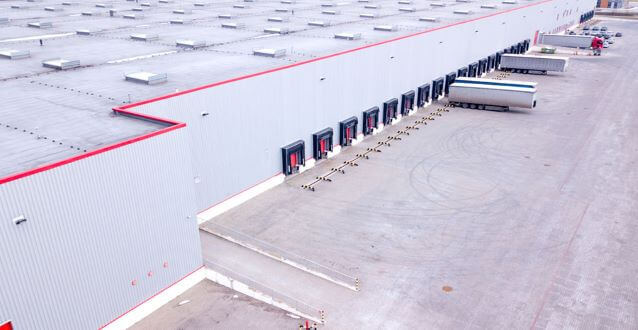 Cold Chain Industry Overview
YOU MAY ALSO BE INTERESTED IN