Malaysia's Cold Chain Industry Guide
Opportunities for Malaysia Manufacturers in the Halal Market
Cold Chain Industry Overview
January 3, 2023
Food and Beverage Food Certifications Food Supply Chain
The global halal market has continuously been emerging, with a significant presence in developed countries such as Malaysia, Indonesia, Dubai and even in parts of Europe and the United States.
Due to the increasing Muslim population and their religious belief in the Syariah law, the concept of halal no longer applies to just food consumption. It has now branched out to cosmetics and specific types of clothing too. It ultimately increases the demand for these products, providing opportunities for manufacturers to apply for the Halal certification.
Let's take a deeper look into the global Halal market.
What's Happening in the Halal Market?
In 2019, the Halal Industry Development Corporation (HDC) estimated that Malaysia's Halal industry is worth USD30 billion and will grow by 25% over the next five years.
The development of the halal industry in Malaysia has consistently been showing potential for increased benefit through business opportunities, from food to pharmaceuticals. As of 2022, 61.3% of the Malaysian population are Muslims, more than half of the overall population.
Due to the growing demand for Halal products, the 12th Malaysia Plan (12MP) document released by the Economic Planning Unit (EPU) in 2021 stated that the Halal industry expects to contribute 8.1% of the country's GDP and generate RM56 billion in export revenue in 2025, up from RM30.6 billion in 2020.
As a result, the halal industry would need to produce competitive domestic halal industry players capable of capturing a larger global halal market share.
What are the Factors Affecting the International Halal Industry?
The Halal food sector is becoming a significant source of growth in both the Islamic and global economies. Various factors affect the international Halal industry, including food standards, accreditation and trade barriers.
One factor is the Halal food standards because many different government-linked organisations, private organisations, and independent Halal certification bodies and their branches are present. Manufacturers must determine which standard will provide market access and, in many cases, multiple certificates are necessary for exporters.
Technical barriers, such as halal certification for imported meat and poultry, are regulated through licensing and hygiene controls. All imported beef, lamb, and poultry products must come from facilities certified by Malaysian authorities as halal or fit for Muslim consumption.
The Halal food standard is changing every day as well. What is considered Halal also means ethical consumption to many today. Consumers are not just looking at the Halal sign but the overall environmental factors in making such products. Consumer behaviour is one of the factors in the Halal market.
Malaysia Halal Food Industry
The Malaysian government is eager to establish the country as an international Halal food hub in light of the growing demand for Halal food.
In terms of Halal certification, many Islamic countries have their standards and regulations. The Malaysian government has worked to establish a global halal standard by establishing a national halal certification programme in 1974 by the Prime Minister's Office's Research Centre for Islamic Affairs Division. Then, the Department of Islamic Development Malaysia (JAKIM) took over responsibility for implementing the halal certification system, monitoring and enforcing halal compliance in Malaysia since 2005.
The Malaysian government has also implemented the Halal Industry Master Plan (2008-2020), a blueprint for establishing Malaysia as a global leader in innovation, production, and trade in several halal-related sectors. JAKIM's halal certification is available to domestic and foreign businesses, with fees payable to cover document handling and site inspection.
Malaysian Government Supports the Halal Market
In addition to market demands, the development potential of the Halal industry in Malaysia sparked the government's full support in providing support, recognition and acknowledgement. Additionally, some strategic areas in Malaysia's Peninsular, as well as Sabah and Sarawak, have been identified as halal parks.
Did you know?
The government allocated RM50 million in the Ninth Malaysia Plan (10MP) (2006-2010) to develop halal parks in six states in Malaysia, with over 700 halal firms operating.
To encourage trade and investment in Halal products and services, the Ministry of International Trade and Industry (MITI) has developed strategies and is offering incentives. Investment incentives include full tax exemption for Halal ingredient production, cold chain facilities, and machinery and equipment.
In summary
Levels of awareness have risen, and an increasing number of manufacturers in non-Muslim majority countries are expanding their involvement in the Halal industry. More businesses are converting to Halal production, and more opportunities are aware of the value of the Halal standard and its impact on the industry. Along with this grow , the demand of cold chain will also increase due to more production facilities being needed especially for Halal frozen food.
Challenges in Cold Chain Digital Transformation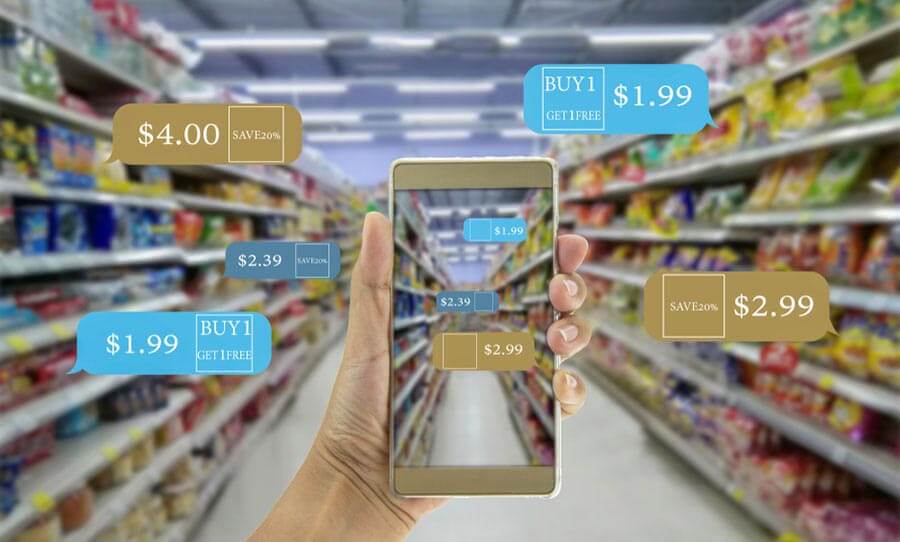 Challenges in Cold Chain Digital Transformation
YOU MAY ALSO BE INTERESTED IN